International Conventions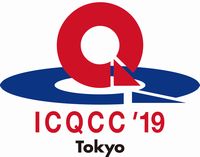 "Creating a brighter future through TQM and QC Circle activities"

September 23-26, 2019
Keio Plaza Hotel Tokyo, Japan
Invitation to ICQCC'19-Tokyo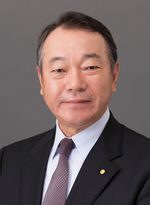 The "International Convention on QC Circles" in 2019, hosted by the Union of Japanese Scientists and Engineers(JUSE) will take place in Tokyo from 23rd to 25th September, 2019.
It's been 8 years since it has been held in Japan, in 2011.

QC Circle activity which was born in Japan in 1962, celebrates over 55 years. At present, QC Circle activities or similar small group activities have been deployed globally, especially in Asian regions, enjoying a high reputation as an optimal activity to cultivate workers by making improvements in the workplace. QC Circle activity is positioned as an important piece of TQM practices, which contribute largely to problem-solving and task-achieving, leading to human resources development. In our fellow Asian countries, it has also contributed to the development of each economy since the 1980's as an indispensable activity, for vitalizing the workshop and improving quality.

The ICQCC was initially started as the "International Exchange of East Asia QC Circles" between Japan, Korea, and Taiwan, in 1976. The event became an official international convention in 1978, when the very first ICQCC was held in Tokyo, Japan. Since then, ICQCC has been held annually, by rotating host countries, among 13 Asian countries and regions. The ICQCC'19 will be the 8th convention to be organized in Japan.

The prime objective of this convention is to further develop QC Circle activities in your own country by mutually benchmarking global movement and initiatives, especially among countries and regions in the Asian region. As initially started in Japan, presentations from Japan, as well as their quality, carry great expectation. On the other hand, recent conventions prove that a large number of excellent presentations are made by other countries in our globalized world.

We are convinced that this unique opportunity will be of marked value for each and every one related to QC Circles in order to promote future activities.





Shinichi Sasaki
President, QC Circle Headquarters of Japan
President & CEO, Union of Japanese Scientists and Engineers(JUSE)
Special Thanks to Coordinator Organizations Worldwide
Contact

ICQCC'19-Tokyo Secretariat
C/O Union of Japanese Scientists and Engineers (JUSE)
Tel: +81-3-5990-5852 (9:00-17:00 / Monday to Friday)
E-mail: icqcc2019@juse.or.jp