2018 the Deming Prize Winners Announced
2018.10.2
The Deming Prize Committee has determined and is pleased to announce this year's winners as follows. The Deming Prize Award Ceremony will take place at KEIDANREN KAIKAN on Wednesday, November 14, 2018 from 17:30 to 18:15, followed by the celebration party from 18:45 to 19:45.

Prior to the award ceremony, the Winners Presentation by this year's award winners will be held from 10:00 to 15:25 at the same venue.

Details can be found here if you wish to participate in the ceremony.
1. The Deming Grand Prize
Cataler Corporation (Japan)

Mr. Hiroaki Sunakawa, President

2. The Deming Prize for Individuals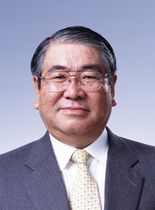 Mr. Kunihiko Onuma

Board Director(Chairman), Hitachi Automotive Systems, Ltd.
3. The Deming Prize
Aiphone Co., Ltd. (Japan)
Mr. Shusaku Ichikawa, Representative Director, Executive President

Indus Towers Limited (India)
Mr. Bimal Dayal, Chief Executive Officer

OTICS Corporation (Japan)
Mr. Hiroshige Odai, President and Chief Executive Officer

Ocean's King Lighting Science & Technology Co., Ltd. (China)
Mr. Zhou Mingjie, Board Chairman

PT Komatsu Indonesia (Indonesia)
Mr. Pratjojo Dewo, President Director

JSW Steel Limited, Vijayanagar Works (India)
Mr. Rajashekhar Pattanasetty, President

Sundram Fasteners Limited (India)
Ms. Arathi Krishna, Managing Director

Toyota Housing Corporation (Japan)
Mr. Tadashi Yamashina, President, Member of the Board

Rane NSK Steering Systems Private Limited (India)
Mr. L. Ganesh, Chairman

4. The Nikkei QC Literature Prize (available in Japanese only)