2017 the Deming Prize Winners Announced
2017.10.3
The Deming Prize Committee has determined and is pleased to announce this year's winners as follows. The Deming Prize Award Ceremony will take place at KEIDANREN KAIKAN on Wednesday, November 8, 2017 from 17:30 to 18:15, followed by the celebration party from 18:30 to 19:30.

Prior to the award ceremony, the Winners Presentation by this year's award winners will be held from 13:00 to 15:55 at the same venue.

Details can be found here if you wish to participate in the ceremony.
1. The Deming Grand Prize
SCG Logistics Management Company Limited (Thailand)

Mr. Syamrath Suthanukul, Managing Director

2. The Deming Prize for Individuals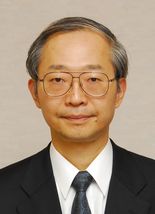 Dr. Takeshi NAKAJO

Professor, Department of Industrial and Systems Engineering, Faculty of Science and Engineering, Chuo University
3. The Deming Prize
Ashok Leyland Limited, Hosur Unit II (India)
Mr. Chatangatodi Unnikrishnan, Vice President, Manufacturing - Hosur

CEAT Limited (India)
Mr. Anant Vardhan Goenka, Managing Director


4. The Nikkei QC Literature Prize (available in Japanese only)